Insulation for Steam & Hot Water Valves, Fittings & Other Equipment
TST's Removable Insulation Covers (RIC) are currently in service in over 30 states across the U.S. Our turnkey approach and contracting expertise in the insulation field enables our technicians to survey, design, measure, manufacture and install custom-designed insulation blankets on valves, flanges, expansion joints, strainers, heat exchangers, pumps, turbines, tanks, PRV stations and boilers that are typically found in central plants, mechanical rooms, manholes, vaults, tunnels and other confined spaces.
Our RICs are designed and engineered to be easily removed and replaced and they will result in a cooler and safer working environment for personnel. The quality of our RICs, turnkey project implementation and our competitive pricing sets us apart from all other insulation blanket providers in the industry today.
Custom-Designed For Your Facility's Environment
A variety of options for jacketing and core insulation allows us to fabricate durable RICs that maximize heat retention and provide long-term superior thermal performance in both wet and dry environments.
Turnkey Project Execution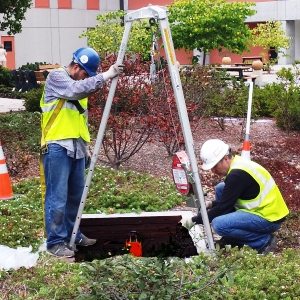 1. Survey
All bare and/or poorly insulated piping, fittings and equipment are identified in central plants, mechanical rooms, manholes, vaults, tunnels and confined spaces and a detailed report containing candidates for RICs is generated. Site conditions are noted so that we can recommend appropriate jacketing and core insulation materials. Projected energy savings and ROI can also be provided at this stage.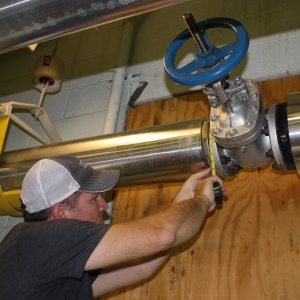 2. Measure
Upon award, TST mobilizes to the site to measure the project. This assures that each RIC is custom, precise and capable of maximizing heat retention. Facility personnel are welcome to accompany our team at this stage to be certain that all problematic items and areas are addressed.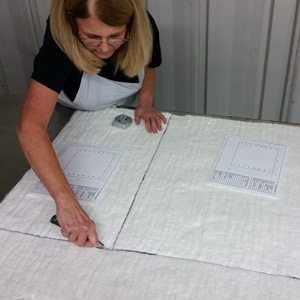 3. Design
Our RICs are designed to be flexible, form-fitting and remove and replace with ease. Each RIC is designed with a new template which avoids fabrication of oversized or sagging insulation blankets caused by the use of one-size-fits-all templates.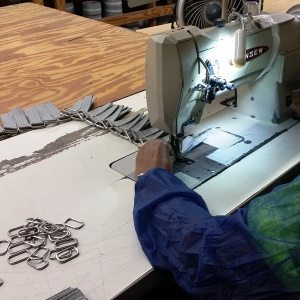 4. Fabricate
All RICs are assembled and machine-sewn with premium materials to ensure a long service life. We offer a variety of different securement options and an embossed stainless steel ID tag that contains specific info about the item and its location.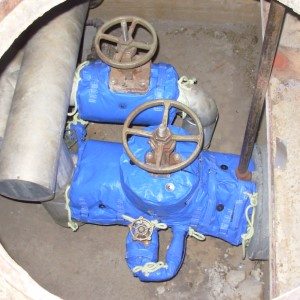 5. Install
Once the RICs have been inspected, our team returns to the facility to install them. If any insulation blankets do not fit correctly they are modified on site or replacements are fabricated and expedited to the site within 24 hours.
Why Choose Removable Insulation?
The minute a Removable Insulation Cover is installed on a bare valve or fitting, energy savings and reduced fuel costs begin.
The form-fitting design and precise workmanship of our Removable Insulation Covers allows them to be removed and replaced within minutes.
Once conventional insulation is removed, it is destroyed & requires costly replacement. TST's Removable Insulation Covers avoid repair costs and are re-installed in just minutes.
Prevent unnecessary burns to personnel while working in the vicinity.
Removable Insulation Covers applied to bare piping in rooms or areas can drastically reduce ambient temperatures in central plants, mechanical rooms, tunnels, manholes and vaults.
Our turnkey Removable Insulation Cover project paybacks typically range from 6-18 months, based on energy savings alone.
Insulation Upgrades at Rowan University
TST measured, manufactured, designed and installed custom-made Removable Insulation Covers for all steam, condensate and drip piping in three vaults on Rowan's campus. These RICs restored the thermal efficiency of steam piping in each manhole. The RICs were fabricated with a hydrophobic Pyrogel XTE internal insulation of varying thicknesses. Pyrogel XTE insulation is ideal for vaults and manholes that tend to flood, as it repels water.