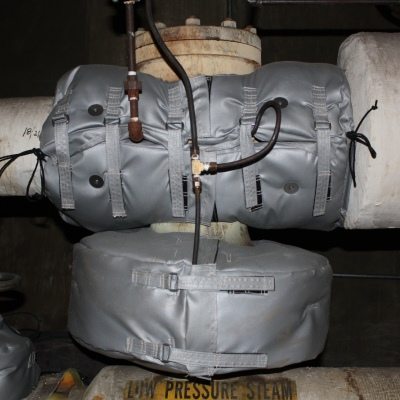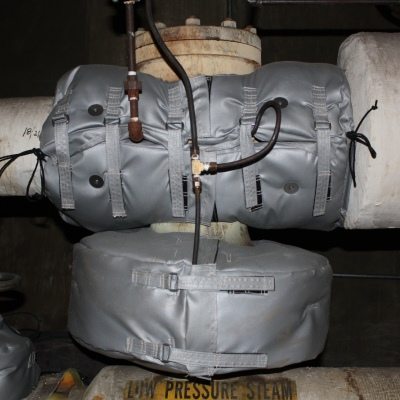 Project Info
Construction Date:

September 2017

Location:

Lima, Ohio

Category:

Federal
Project Details
In conjunction with H20 Applied Technologies (Boston, MA), TST has successfully completed Phase I of an energy-improvement insulation project at the Lima Army Tank Plant in Lima, OH. TST measured, designed, manufactured, and installed over one hundred custom-made Removable Insulation Covers (RIC) on steam pipe fittings and equipment in over a dozen buildings which will reduce heat losses and save energy throughout the manufacturing facility for years to come. Having removable, re-useable insulation will save the facility money over the years as the insulation can be removed and reinstalled when maintenance or repairs are necessary on the valves and strainers.
In conjunction with the installation of RIC, TST technicians also installed ASJ fiberglass pipe covering on various sections of bare steam piping throughout many of the same buildings at the facility. A large portion of the work was completed safely from man lifts without interruption to the daily operations of the facility. Phase II is expected to begin late 2017 or early 2018.
For over 20 years, H2O has been the nation's leading water and steam conservation partner. Their team of energy engineers, project managers, and measurement and verification specialists are available to help both energy service companies and private clients audit, design and construct energy projects. Our alliance with H20 allows us to provide energy service companies with insulation audits and turnkey insulation contracting services for federal, state, commercial and municipal Energy Saving Performance Contracts. Together we deliver innovative energy-saving insulation products with the best combination of performance, pricing, scheduling, and experience in the industry.